Time-Tested Strategies for Advancing an Entrepreneurial and Corporate Career
Meet Monique
We've all had one of those "the-last-straw-is-breaking-the-camel's-back" moments.  Mine came in early November 2006, when my entire life seemed to be falling apart.  My restaurant venture was creating extreme financial problems for me, including a multi-thousand-dollar lawsuit that jeopardized my credit rating and threatened my ability to secure additional financing.  Add to that my executive chef/general manager's personal and family issues that were affecting his ability to focus on running the restaurant.  My husband, who had been extremely patient and supported me through both good times and bad, was at his wit's end and was ordering me to shut my business down.  At the same time, the demands of my day job were mounting as the company announced a major restructuring initiative that resulted in workforce reductions.  I was laying off employees on my team, managing performance issues with those who remained, and taking on more responsibilities after our group fell into line with the rest of the company to do our jobs with fewer resources.
No one told me it would be this hard.  Like a lot of would-be entrepreneurs, I bought into the conventional wisdom that experts preach about having what it takes to be your own boss, following the step-by-step process to turn your idea into a viable business, and working your plan to achieve success for your small business.  However, when I, a woman of color, needed real-world, honest, practical advice about how to navigate the entrepreneurial terrain and to get the inside track on seizing opportunities, I had a very hard time finding it.  Basically, the "School of Hard Knocks" taught me the lessons.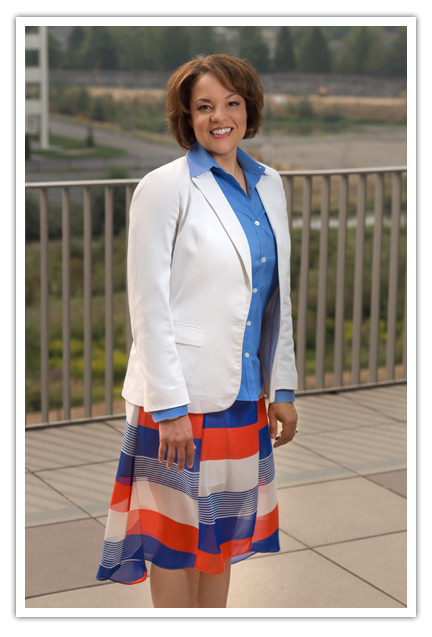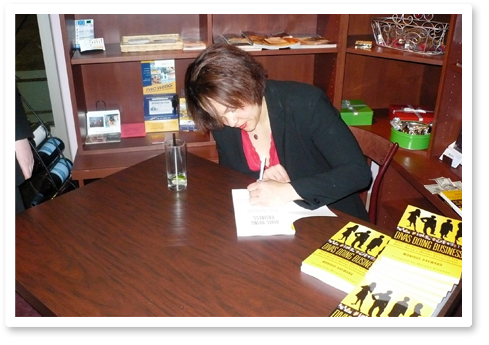 Share My Story with Fellow Women Entrepreneurs and Up-and-Coming Professionals
Leveraging my experience as an award-winning restaurant owner, marketing and business expert, author, and speaker, I've made it my mission to arm current and aspiring women entrepreneurs of color with the tools and firepower to tackle the unique situations that will test their resolve, strength, and spirit as they start and manage their businesses. They may have a great idea, gut feeling, or vision to deliver a product or service to the market, but my fellow sisters need a boost up the entrepreneurial ladder to invent breakthroughs, rise above competitors, command the respect of peers, and pioneer trends.
With that, the next phase of my entrepreneurial journey was born: To provide that helping hand to my fellow sisters starting and managing their businesses. That means sharing candid how-to advice combined with experience on the ground and in the trenches that can help them avoid the pitfalls, obstacles, and challenges they'll face. You receive business advice from someone who has been there, filled your shoes and battled her way to success. I've lived through the life of an entrepreneur and now offer real world experiences as lessons learned so you don't have to take the hard road.
It also means passing on that hard-won tribal knowledge about what it really takes to see their ventures thrive and succeed. And in this phase, I have been sharing my knowledge and expertise in a number of different ways:
Writing and interviewing for mainstream media like The Oregonian, The Denver Post, Woman's World, and CNN and online and print publications for entrepreneurs like Women Entrepreneurs – The Secrets of Success Blog, Entrepreneur, Black Enterprise, and Restaurant Startup & Growth.
Publishing Divas Doing Business: What the Guidebooks Don't Tell You About Being a Woman Entrepreneur and Get Your Hustle On! It's Not Just About Getting a Job, But Building a Rewarding Career.
Speaking at conferences and colleges and universities.
With 25 years in the high-technology industry, mentoring and sponsoring up-and-coming professionals and entrepreneurs.
Role modeling success in business as a winner of the 2008 Make Mine a Million $ Business, Portland Business Journal's 2009 "40 Under 40," and Diversity MBA's 2010 "Top 50 Under 50" awards.
I would be honored to be a part of your next event! Click here to book me as a keynote speaker or you can learn on your own by buying my book.